Massage and Pilates: a match made in heaven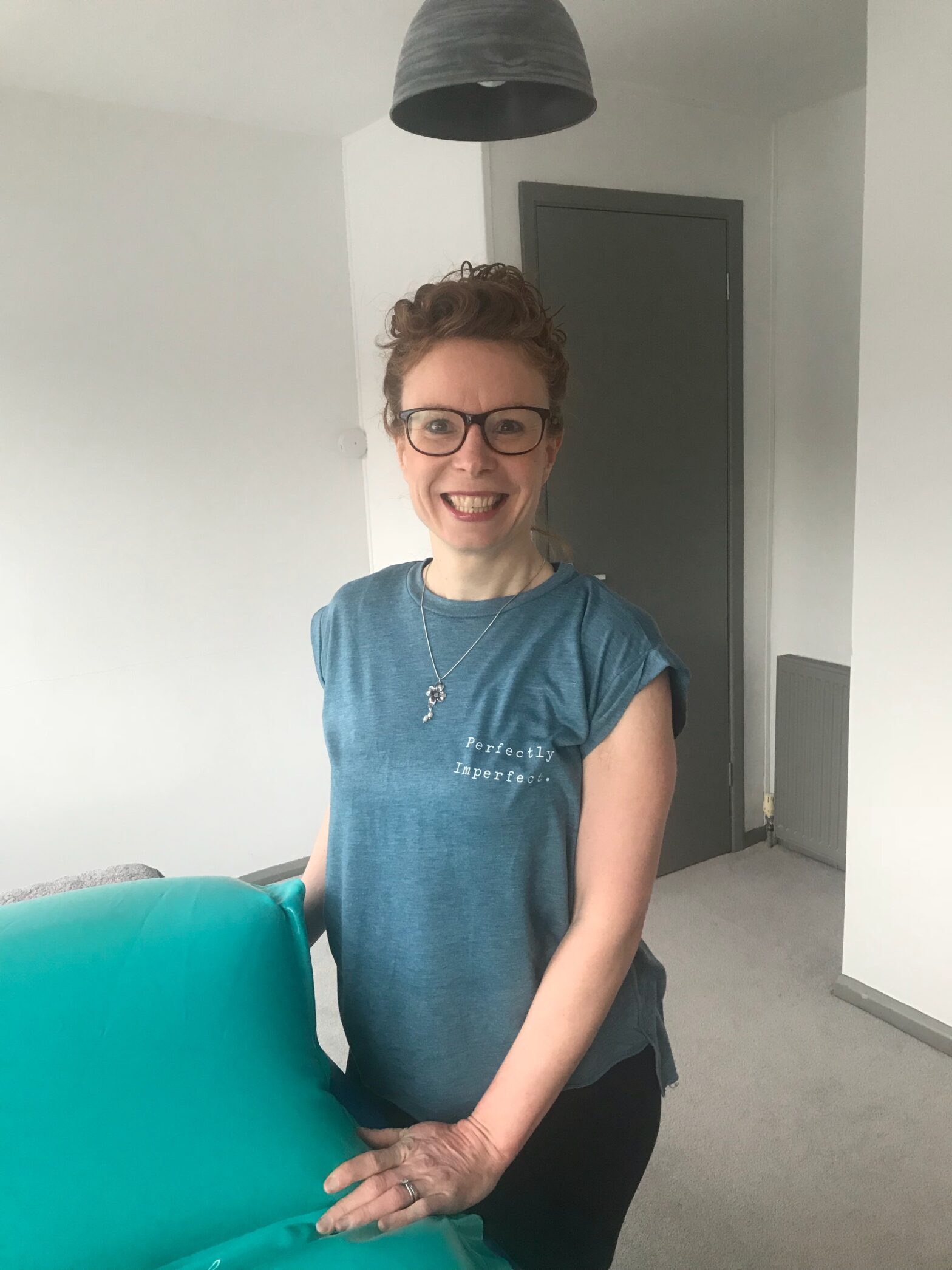 As if January wasn't busy enough with the arrival of our latest instructor, Jon, and the launch of our new eco-friendly clothing range; this month we have yet more exciting news! Mytime Pilates will be adding massage into the mix as we welcome Kent's leading holistic physiotherapist, Karen Cain, to the team. Based upstairs in our treatment room, Karen will offer clients a truly holistic experience through her unique hydrotherm massages and sports massages.
So what is hydrotherm massage therapy?
The hydrotherm system uses warm water-filled cushions to gently support your whole body, including your back, while your knees are raised in a comfortable position for optimum spinal alignment. The beauty of hydrotherm is that you can lie on your back throughout the session, meaning you don't have to turn over, or lie in uncomfortable positions (making it ideal during pregnancy), and you can enjoy a completely uninterrupted treatment.
Hydrotherm is particularly effective at relieving back and neck pain, and can be beneficial for any area of discomfort. The thermal cushions allow stiff muscles to warm gradually, enabling deeper and more effective massage techniques to be performed, with your own body weight providing some of the pressure.
Karen uses a fully-integrated mind-body approach to help relax and realign the body, using essential oils to enhance the experience. She can also help you to address performance issues in life, work or sport, and unlock longstanding pain. Apart from the hydrotherm method, Karen's techniques can incorporate relaxation, visualisation, sports massage, exercise and anything else you envisage as part of the process of maximising your potential and enjoying being you.
How do massage and Pilates complement each other?
From a physical perspective, incorporating a balanced ratio of Pilates and massage into your fitness regime helps to lengthen your muscles to improve your posture, alleviate pain and prevent injury. It can also help bolster your immune system, reduce tension and tightness, and improve breathing and circulation. From a mental perspective, Pilates and massage will help strengthen the connection between your mind and body for a feeling of maximum composure and general well-being.
Book an appointment today!
Although Karen's treatments are designed to help you reach your own goals for rehabilitation (e.g. recovery after injury, surgery or hospitalisation; managing long-term conditions; pain management; and breathlessness management), you don't actually need an injury or health condition to come along as her treatments are beneficial for all. So if your goal is simply to maximise your general wellness or indulge yourself physically and mentally, then pop do along!
mytime clients can book appointments for Thursday mornings or all day Friday by placing their initials against a treatment slot in the diary, and popping a completed Client Information Card in the gold comments box in reception. For all other clients, or for appointments outside the mytime clinic times, simply contact Karen directly via her Facebook Page @physioholisticlimited, or give her a call on 07947 303088 or 01892 871620.
So if you're looking for a holistic workout for the body and mind, add massage to the mix at mytime!