Workout in style!!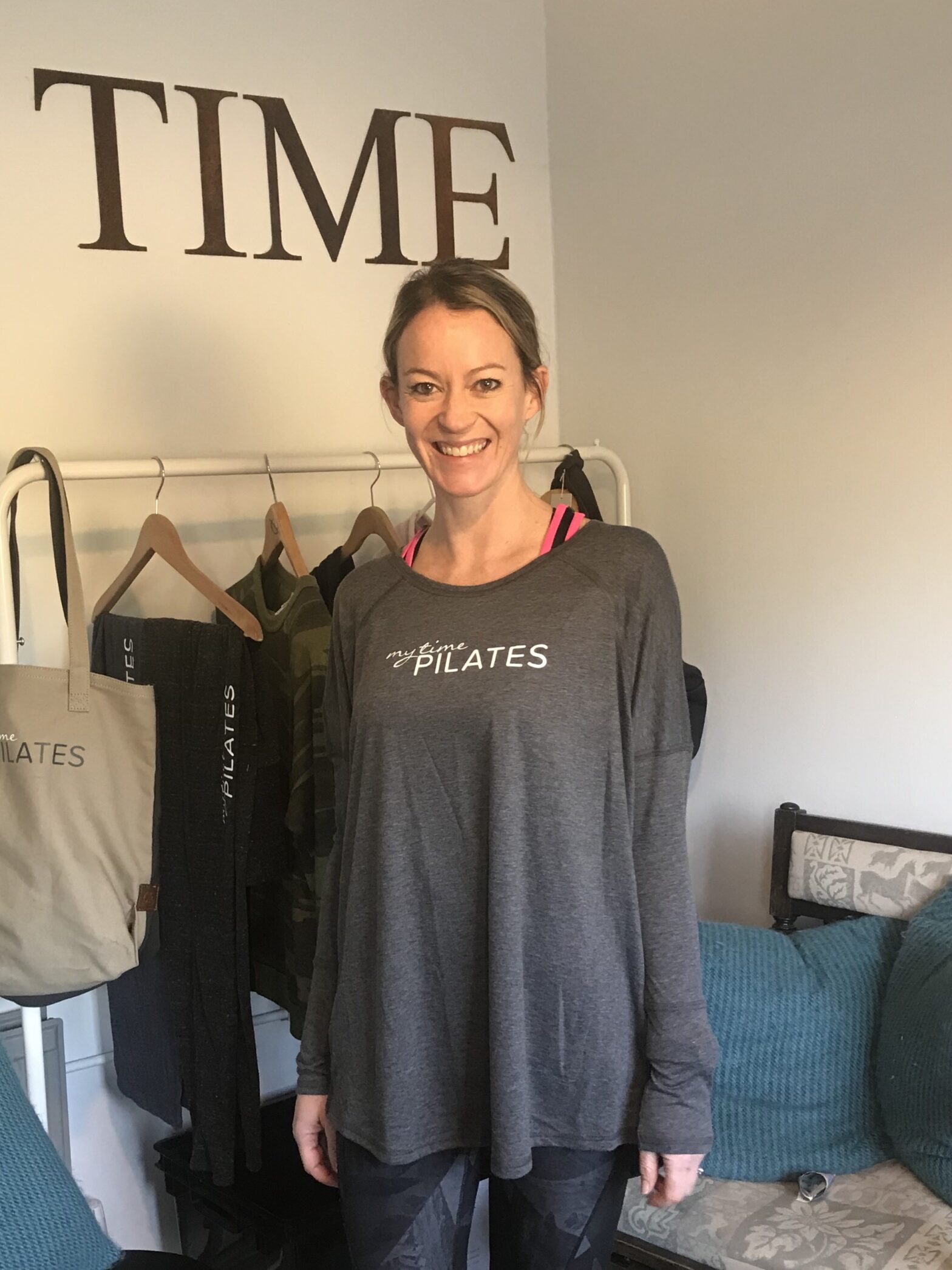 Work out in style and make a statement with your sportswear
What we wear can say a lot about about our personality, and I for one love expressing myself through my wardrobe. And that's no different when I'm in the studio. These days there is so much choice when it comes to activewear, so if you're wondering what you be should wearing to your next Pilates class, we have some great tips.
As a general rule when exercising, it's important to wear comfortable, breathable, form-fitting clothes that 'hug' the body without being too tight. But that doesn't mean you need to compromise when it comes to style.
What's hot right now?
This year, apart from the stylish monochrome designs available (black, charcoal, burgundy and teal are particularly popular colours this season), we're also seeing a range of funky patterns and floral prints from activewear brands such as Sweaty Betty, Fabletics and Lululemon.
Although you can find the latest sportswear fashions on the high street, many of these outfits come with a hefty price tag and don't necessarily offer the best fabrics on the market. Personally, I love organic, sustainable materials which not only feel soft but have been ethically sourced, and the good news is that in today's eco-conscious world, there are an increasing number of brands offering eco-activewear.
Stylish, sustainable and snuggly
 At mytime we've successfully combined all of these elements and are proud to offer cool, comfy organic fabrics which are also bespoke to mytime! So what's our secret?
While on holiday in LA, I visited one of the Beverley Hills Pilates studios and came across Alternative Apparel, a brand of clothing that immediately struck a chord with me. The material was so soft to the touch and yet so durable. After a while I realised that my brother sold exactly the same brand in his Hamburg-based clothing store, and so I already had a couple of sweaters in my wardrobe which I LOVE.
The clothes are so comfortable and unpretentious, so you can wear them in the studio or at home on the sofa, and they come in a range of lovely colours, for instance grey and white, as well as a host of bright shades for the summer tops. Conscious to minimise its carbon footprint, the company uses organic and recycled fabrics, low-impact dyes and eco-friendly packaging. The majority of their factories are WRAP certified, which means they are endorsed by the organisation for Worldwide Responsible Accredited Production. They also adhere to the Fair Labor Association's workplace code of conduct.
And to add the finishing touch to the clothes, once shipped to the UK, our very own mytime branding is added right here in Tunbridge Wells. Our logo is positioned differently on each garment, making each purchase unique to the individual wearer. And as a testament to the quality, style and functionality of the clothing, our stock never fails to sell out each season. But fear not – we're  launching our brand new mytime clothing collection in this January 2019, all ready for the new term, so contact us today for more details!
So as sports fashions come and go, for truly bespoke activewear that is not only stylish, but sustainable, snuggly and unique, look no further than mytime to get kitted out in style and make a real statement during your workout.