Why should businesses enter awards?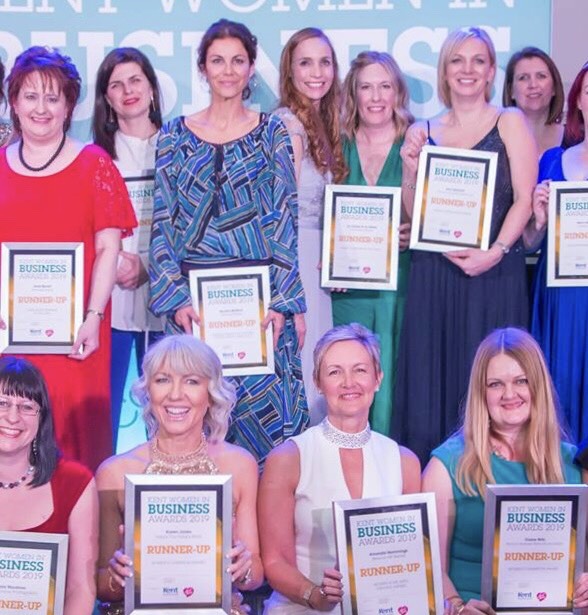 A lot of businesses enter award programmes for the kudos, and to add to their growing collection of homepage logos, which is a great way of building a brand. But it's so much more than that. Here is Bea's own awards story.
Earlier this year I received a phone call from Kent Women in Business saying I'd been nominated for one of their awards. I was completely surprised, as I'd had no prior involvement in the awards and remember thinking, who on earth would nominate me?!
As it turns out, this particular person has a great insight into my business and really understands how much work I've put into making mytime the successful business it is today. Moreover, the fact that she herself runs a business, and so would also be in the running for such an award, made me feel honoured that she had taken the time to put me forward as a contender.
Immediately after the call, I set to work filling in the relevant paperwork, although to be honest, I wondered how they could possibly "judge" my entire business based on a single document. After a few hours, I realised just how detailed the application form was – it seemed to go on forever! I suddenly had to think about areas of my business that I had never contemplated before, and after a split-second of panic, I soon realised that pretty much everything was in place already, without a conscious thought process.
The application process itself was a real eye-opener for me, as it prompted me to view mytime from a very different perspective, considering everything more holistically as a business, rather than me "just" teaching Pilates. I suddenly realised just how far we'd come since the beginning. And without taking anything away from the actual award – I'm absolutely thrilled to have been named runner-up Business Women of the Year – the joy of this 'epiphany' was equally as great, and would not have arisen without the nomination.
For us women, and indeed all working parents, we are in fact creating something meaningful alongside our family without realising that in anybody else's eyes, this is an actual business, and not just a bit of fun. Simply because it is run at night time from my home office; classes are taught while the children are at school; and most of the admin is carried out between meal times and driving various children to various clubs and activities; doesn't mean it is not a commercial enterprise. Actually, juggling family and work means we carry double the load.
So you can see, aside from the prestige of winning an award, the benefits of entering are enormous. It enables:
reflection upon yourself and your business;
pride in your achievements;
the chance to make improvements where necessary;
a boost in personal and business confidence;
and last but not least, networking with linked-minded businesspeople.
All in all, both the process of evaluating my business, and physically being among such a talented group of women, were invaluable experiences for me.
So for anyone tentatively considering entering an award scheme, whether it's local or national, business-related or community-focused, then do it! I can honestly say, hand on heart, that you won't regret it. We already know who we're going to nominate next year, so watch this space!