Mytime Pilates makes finals of 2019 Kent Women in Business Awards!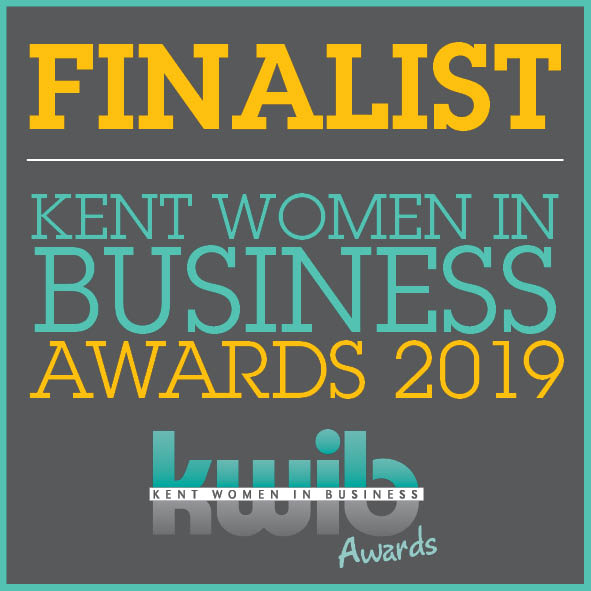 This week our very own Bea has been shortlisted for the esteemed Kent Women in Business Awards, which come together each year to celebrate women's entrepreneurial spirit and business achievements. But amidst the hype of nominations and anticipation as to who will win, many of you have been wondering how it all started, and how we came to be where we are today.
How we started…
After completing a master's degree in Sports Science, Bea's ultimate dream was to provide exercise classes that focused on the importance and enjoyment of movement, rather than the competitive aspects of it. In 2013, Bea graduated with Polestar, a world-class provider of Pilates teacher training, and by September 2014, having spent a year teaching four hours a week, she decided to acquire her own little clinic/studio, providing a regular base for clients.
Bea spent an initial £2,500 on running costs, borrowed from her husband, and watched as her client base grew. However, 18 months later, demand for Bea's classes was so overwhelming that she needed support both in terms of teaching, and the administration that went along with it.
Bea's first recruit was one of her clients, Sharon, whom she suggested would make a great teacher. After an initial "you really think I could do that?" moment, Sharon soon went on to qualify with Polestar and now teaches more than 10 hours a week.
Bea was slowly but surely achieving her dream, and after another successful year, when the classes began to outgrow the studio, her husband suggested they move to a larger premises that had become available. Larger indeed, thought Bea, although the higher running costs that came with it made it a somewhat frightening proposition. Anxiously, Bea took the risk and it certainly paid off.
Onwards and upwards…
Hannah joined the team in the newly-renovated studio in September 2017, offering a slightly different approach through her Barre Pilates classes. Next to join was Katya, again complementing the existing classes with her focus of breath and body awareness; efficiency in movement; and postural alignment. Jon is the latest addition to the team, and his background in dance enriches the Mytime Pilates schedule further still as we head into 2019.
Determined to not take money out of the business unnecessarily, and having repaid the initial capital, Bea has always re-invested profits in order to make improvements to the studio. Today, Bea can be super proud of her enterprise – which offers clients a mixture of mat classes, equipment classes and one-to-one sessions – as well as brand new Sports Massage and Hydrotherm Massage sessions provided by on-site therapist, Karen Cain. Staff are regularly encouraged to attend workshops and retreats, and mytime even boasts its own branded, 100% eco-friendly clothing line. As Bea says, "it's easy to do something well when you love it – all you need is passion, determination and belief!"
Wow, what a journey!
However, Bea knows the journey wouldn't have been possible without the support she received along the way, and that there are several people responsible for getting her into the finals of the Kent Women in Business Awards.
Firstly, the wonderful clients who have continually encouraged the staff and enabled mytime to grow to where it is today (mytime didn't advertise during the first three years and has only adopted social media in the last 18 months). Secondly, the team that supports Bea behind the scenes, listening and offering advice when she has new ideas. And last but not least, all the wonderful supporters out there who have taken the time to nominate Bea for the 2019 Awards, which will take place this year on International Women's Day, 8th March. Stay tuned to find out who will win!
Image credit: Kent Women in Business